Arizona is a beautiful state filled with history and wonderful sites that make it a great place to visit. No matter what kind of traveler you are, there's sure to be something for you here.
Arizona is an easy place to travel, but there's a lot to see. One of the best ways to experience the beauty and thriving cities of Arizona is by visiting a good number of its cities. This article will share a list of some best cities to visit in Arizona.
When people think of Arizona, the first things that come to mind are, understandably, the Grand Canyon and Monument Valley, while the scenery in these places is certainly impressive, the state is home to much more than just old rocks.
Its many cities are filled with wonderful historic sites, pulsating nightlife, and fantastic restaurants, while its people are as welcoming and friendly as they come.
With the famous Route 66 passing through the state, you can stop and explore some of its many landmarks, feel the Old West in some of Arizona's atmospheric saloons, or learn more about the rich Native American culture in one of the many archaeological sites or reserves.
Wherever you go, you're sure to encounter beautiful scenery, and Arizona's cities are the perfect place to stop before you take in the majestic scenery around you.
Arizona is beautiful, with the Sonoran desert, white snow capped mountains, and the ocean just a short drive away. It's also home to some of the most unique cities in America. Take a look at these top 10 cities to visit in Arizona:
Phoenix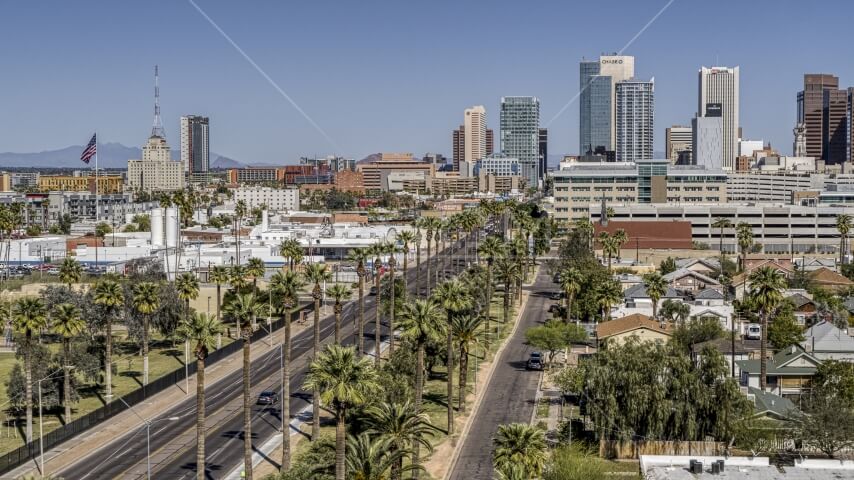 The economic, cultural, and political heart of Arizona, Phoenix is ​​situated in the Valley of the Sun. Bursting with energy and life, Phoenix has a thriving cultural scene, as evidenced by its many theaters and great museums, such as the Phoenix Museum of Art and the remarkable Museum of Musical Instruments, which houses the largest collection of instruments in the world.
Sports fans will also feel right at home thanks to the city's professional sports teams. There are more than 200 golf courses to try, while outdoor enthusiasts can enjoy the richness of the incredible desert landscapes that surround the city. With a great offer of Mexican food in its fantastic restaurants and lively nightlife, the largest city in the Southwest has plenty for you to see.
Tucson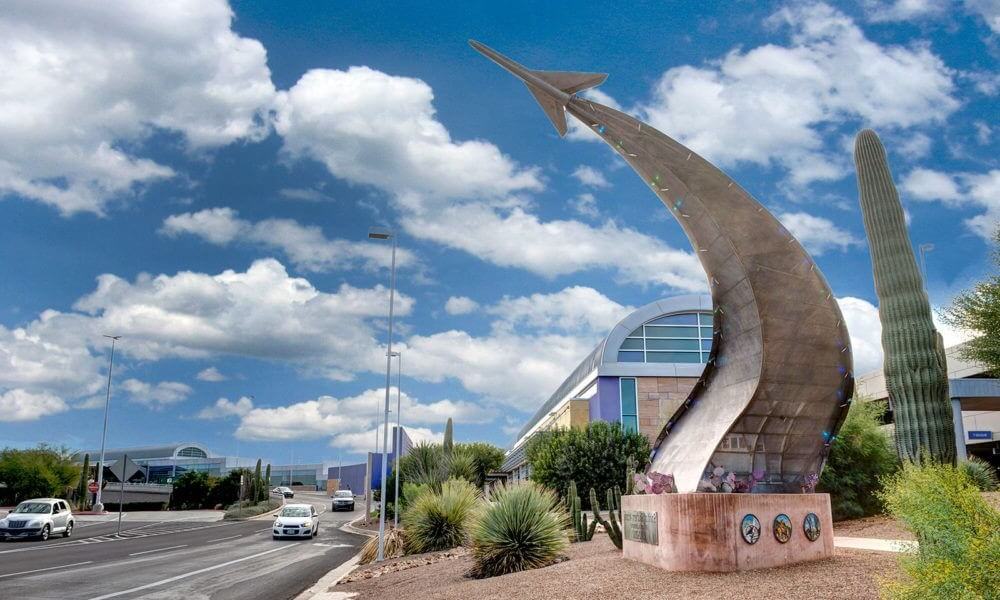 Arizona's second largest city, Tucson is home to an intoxicating mix of cultures that is on display in its fantastic restaurants, museums, and historic neighborhoods.
With a youthful vibe, thanks in large part to the large student population at the University of Arizona, there are plenty of eclectic shops, as well as a great bar and nightlife scene.
While Tucson's bustling streets are fun to explore, the majestic natural sights that surround the city are another reason to visit, with Saguaro National Park and the Arizona-Sonora Desert Museum two must-see attractions.
Scottsdale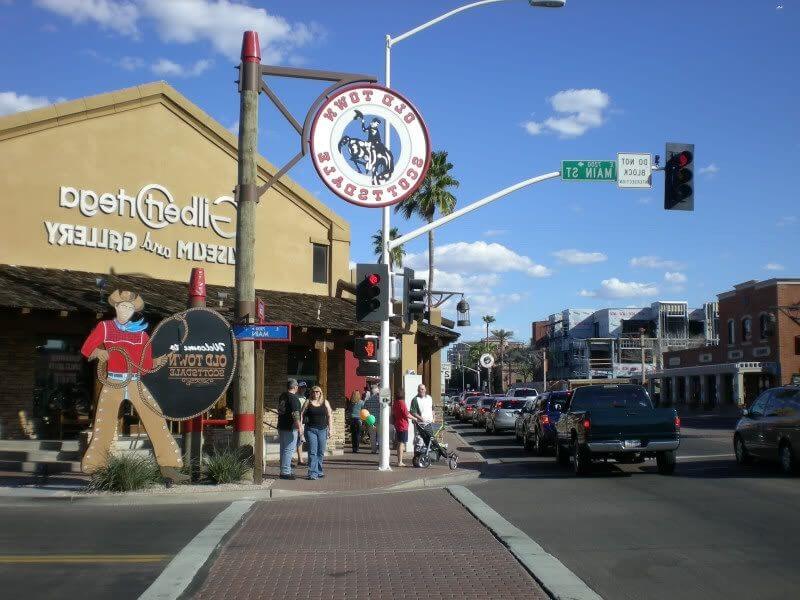 Sometimes called "The Beverly Hills of the Desert" , Scottsdale is part of the greater Phoenix area and is a wealthy and exclusive place to visit with plenty of resorts, luxury hotels, and fine dining.
There are some very nice art galleries and museums dotted around, while its Old Town plays on its cowboy and American West identity. There are many souvenir shops and theme restaurants to be found.
Home to one of the largest shopping malls in the United States, Scottsdale is a popular city with tourists. Its lively nightlife and trendy cocktail bars make it a great place to go out.
Table
The third largest city in Arizona, Mesa is part of Greater Phoenix and was founded by Mormons in the late 19th century.
Interesting museums make Mesa worth a visit, its fabulous natural history museum and youth museum are two of the best on offer, while the Mesa Center for the Arts is home to several theaters and art galleries.
Away from the arts and culture, Mesa has some wonderful outdoor activities for visitors to enjoy. You can kayak or swim in one of its lakes or hike in the nearby Tonto National Forest, one of the largest forests in the United States.
Sedona
Famous for the impressive red sandstone formations that surround the city, such as Cathedral Rock, Sedona is a delight to visit, largely due to the magnificent scenery. There are plenty of outdoor activities ranging from hiking and mountain biking to swimming and camping.
Considered by many to be a sacred place, there is a very New Age feel to Sedan – it's easy to see why once you consider the stunning scenery. In fact, many people come to attain spiritual enlightenment, relax in one of the many spas, or stock up on alternative medicines.
While Sedona can get very busy during the summer, it's definitely worth taking a look at all it has to offer. Its fantastic art galleries and delicious restaurants mean there is something for everyone to enjoy.
Prescott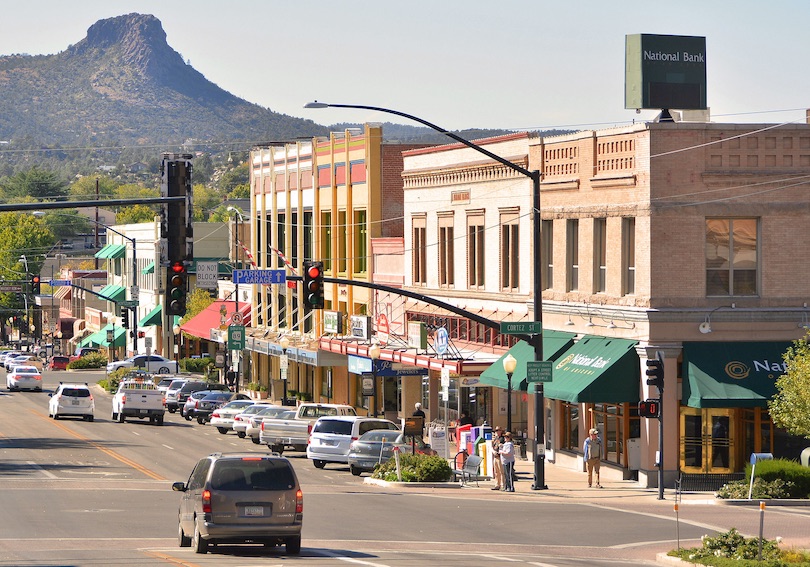 Flanked by mountains, Prescott is a nice place to visit. Its historic center is home to some lovely old Victorian buildings, which will make you feel like you've stepped back in time.
The Old West town is charming to walk around with its leafy downtown, cozy cafes and famously lively Whiskey Row. It is also home to the oldest rodeo in the world.
Located in a picturesque setting, Prescott's incredible landscapes are perfect for exploring on horseback, on foot, or by bike. The crisp mountain air feels a million miles from the scorching desert heat of some of Arizona's other cities.
Lake Havasu City
Located in western Arizona, the City of Lake Havasu is a planned city that was built on the shores of the lake that gave it its name. Put up for sale in 1967 because it was falling down, the city bought it and reassembled it, and it is now the main attraction along with the touristic "English Village" which sits at one end of the structure.
Other than that, there isn't much to see or do in Lake Havasu City other than enjoying the lake and going boating on its waters, trying out some water sports, or just watching the beautiful sunsets.
Tempe

Located in the Phoenix metropolitan area, Tempe is a bustling college town that is home to Arizona State University, the largest university in the United States.
As such, there is a very youthful feel about the place and a lot of life in Tempe revolves around the university. For example, there are many restaurants and shops in the city, as well as fantastic sports facilities and many bars, giving Tempe a lively nightlife. Many people visit the city to attend one the conferences, shows, or events held here, while also stopping to sample the burgeoning culinary scene or vibrant nightlife.
Yuma
Located at the point where the Gila and Colorado rivers meet, Yuma is a stone's throw from both Mexico and California.
Having undergone extensive renovations for its centennial celebration in 2014, Yuma is full of cute little parks and there are a couple of great museums to boot. The Territorial Prison Museum, for example, offers an interesting history related to the time when it was known as "the hell hole of the West".
Due to its proximity to Mexico, there is plenty of Mexican food on offer, and its year-round blue skies and sunshine make Yuma a pleasant place to stop.
Flagstaff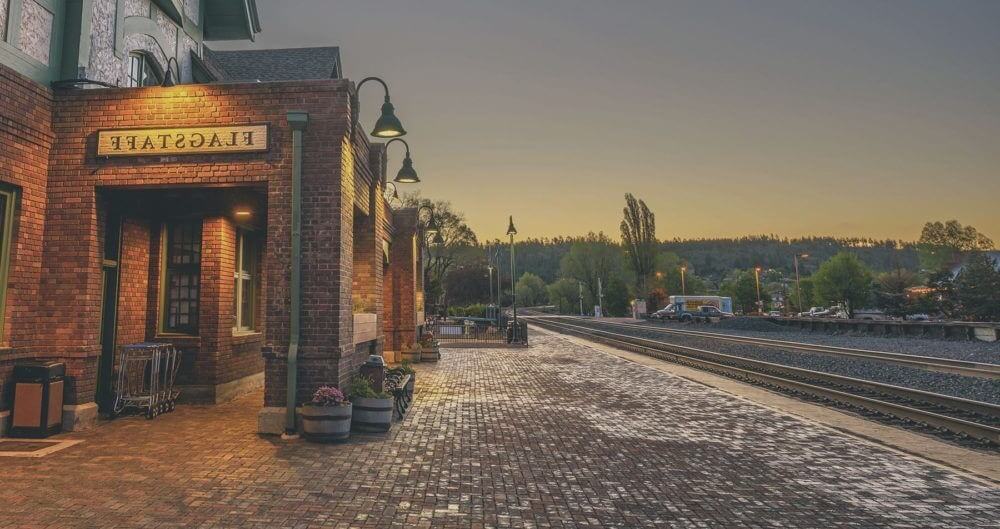 Located along Route 66 with the magnificent San Francisco Peaks looking up, Flagstaff is a charming, laid-back place that has many different aspects.
As you wander through the city, you'll find plenty of old architecture dating back to when the city was a major railroad depot, as well as cafes and bars serving Flagstaff's large college population. Mount Elden is the ideal place to enjoy nature. Combining nature, Route 66 monuments, and a charming downtown in one enticing package, this college town is worth a stop when in Arizona or en route to the Grand Canyon.
Frequent Questions
What Are The Three Largest Cities In Arizona?
When we order the cities in Arizona by population, we find that Phoenix is ​​the largest city in Arizona. The five largest cities in Arizona, ordered by population, are Phoenix, Tucson, Mesa, Chandler, and Glendale.
Which Arizona City Is Best For You?
If you want to enjoy the sunniest and warmest weather in Arizona, then Peoria is one of the best places to live in Arizona for you. The average temperature here is 95 degrees and the icing on the cake is that the Desert Botanical Garden is just a stone's throw from Peoria.
What Is The Largest City In Arizona?
The state capital and also the largest city in Arizona is Phoenix. Mesa and Glendale are two other cities in the Phoenix metropolitan area.
How Many Towns Or Cities Are There In Arizona?
Arizona is a state located in the western United States. There are 91 incorporated cities and towns in the US state of Arizona as of 2010.