Moving to California? Here are the top tips and checklists you should make sure to hit before you drive your car for the first time into California.
California is a great place to live and work, but moving there can be stressful. What do you need? How much do you need? How can you make sure you're not forgetting anything? This article will help you figure out what to pack and how to pack it. The perfect checklist for moving to California!
Moving to California can be expensive. However, with a little planning and research, you can save money on your move and make it an economical experience. Since there are so many moving options available, how can you tell which one is best for you? This guide will give you an overview of what makes the ideal checklist for moving to California and various tips on how to avoid pitfalls on your way.
Living in California can be one of the best experiences in life. People love to call it the Golden State and for all the right reasons. With the beautiful weather, abundant beaches, warm people, amazing job opportunities, and picturesque location, moving to California could be the best decision of your life.
But moving to a new city requires a lot of planning and can be very complex at times. Everything can be easier when you have the right guide to moving to California with you. Having a California moving checklist will help you plan better and also save time.
So, let's take a look at the checklist for moving to California so you don't forget anything at the last minute and are fully prepared to make the perfect move.
You may be wondering before you move to California if moving to the Golden State is worth it or how to move to California on a budget, right? It is always better to know about the place you plan to move to.
What You Need To Know Before Moving To California?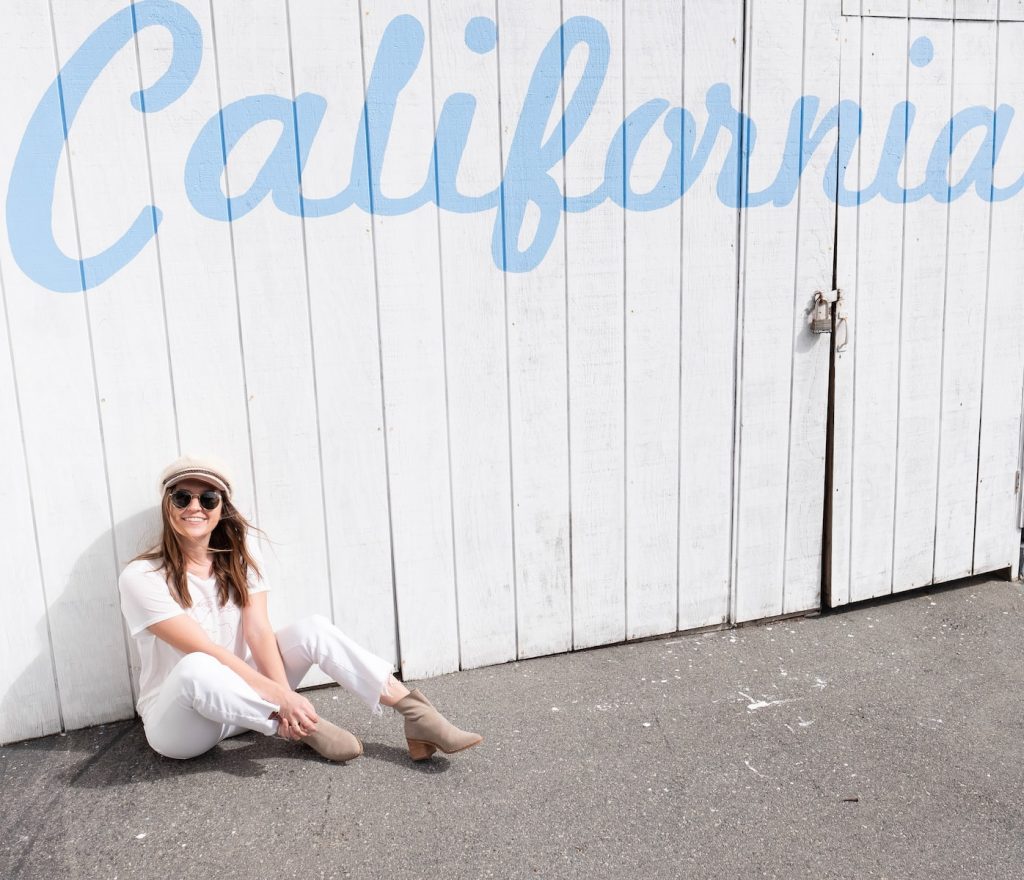 If you are planning to move to California, there are many things that you need to consider. So here is the ideal checklist for moving to California. Your checklist for moving to California should include important information about the state.
1. The Golden State Is Huge
California is the third largest state in the US . and also has the largest population. From mountain ranges to redwood forests to several beaches, California has every type of climate and culture under its roof.
Of course, the state's vast land area allows for ample opportunities. Also, if you move to California from Texas, you will never feel a shortage of space as both states have huge areas. But do you have to decide which part of California you want to move to?
If you're moving to Southern California, you should be prepared for sunny weather almost year-round. On the other hand, if you want to experience the cold, Northern California should be your option. However, the diversity of this state will keep your life so exciting that you will never regret moving to California.
2. Cost Of Living In California
The always exciting city of Los Angeles is located in California, which is home to the Hollywood industry. You must be thinking that living in California is expensive and how to move to California. Yes. Living in California is expensive as it is the third highest state in terms of cost of living.
Housing is more expensive than in most other states in the country. Other than that, food, education, and transportation, all that is much higher than the national average. Los Angeles, San Francisco, and other fast-growing cities in California will definitely cost you more.
However, living in California can also be affordable if you know the right places. Bakersfield, Fontana, and Oxnard are some of the cheapest cities to live in California. But always keep a financial plan ready on your checklist for moving to California.
If you're a retiree looking for the best places in California for seniors, consider choosing places like Sacramento, San Diego, Santa Rosa, and Santa Cruz.
3. Having A Car Is Important
The Golden State is huge and the distance between cities can be miles and miles. Since the traffic situation in California is not so favorable, it is better to have your own car. Also, less populated places have limited transportation options. So, having a car is not a luxury but a necessity.
You will surely find apps like Uber and Lyft, but your own car will save you a lot of time and hassle. Additionally, California has great scenic beauty, and taking your car to nearby weekend getaways can be a fun experience.
4. The Booming Job Market In California
California is truly diverse and versatile in every way. Not only will you find all kinds of people here, but the job market in California is filled with tons of opportunities. Being the fifth largest economy in the world, you will never find a shortage of job options for you.
Many young professionals move to California just to improve their careers. Also, if you are a student and you want to pursue a great career, California will fill you with options. There are many benefits to moving to California, but the state's growing economic situation makes the move worthwhile. From tech to farming to entertainment, you can be from any background and still land your dream job in this beautiful state.
5. A Dream Place For Travelers
California is truly a destination for nature lovers. If you love going out, exploring new places, and are always looking for fun and adventure, you'll love moving to California. There are tons of mountains and Californians love to hike on them. With many national and state parks nearby, you won't be short of options.
California is also great for beach lovers. You can enjoy a number of water sports while in California. So if you're moving from Florida to California, you won't miss the beaches. However, your checklist for moving from Florida to California should have a few important points. Apartments in Southern California are quite a bit smaller, so double-check before you move in if you want to bring your big furniture. Also, you cannot move plants between states.
6. Weather In California
California is warm and mostly sunny. On average, California experiences 70 degrees a day. Summers can be even hotter than this with temperatures ranging from 80 degrees. Clearly, this place is for people who love sunny weather almost all year round.
But with a diverse climate range, you can sometimes experience 10 feet of snow during winters. However, you will always have the opportunity to see the blue sky and the beautiful colors of autumn. Cold winters are quite unusual in California, so don't get your hopes up about a snowfall.
7. California And Its Beaches
Living in California can be super fun. With a plethora of beaches, I would look forward to the weekend for a relaxing day at the beach. Think of any outdoor activity like surfing, snorkeling, or scuba diving, and California's beaches have everything to keep you entertained.
Malibu, Santa Monica, Laguna, and Carmel are some of the most famous beaches in California that are a must-see when you move to California. There are also other beaches where you can sunbathe or plan a family day out.
8. North Vs South Of California
Your checklist for moving to California will remain incomplete if you can't decide which part of the state you want to visit. And for that, you need to know the various differences between the two parts.
For rainy experiences, NorCal is the place to be. The weather is generally gloomier than in SoCal. On the other hand, SoCal is dry and sunny throughout the year. As far as iconic places go, NorCal has the Golden Gate Bridge, while SoCal has the world-famous Disneyland. With different cultures in both regions, you're sure to experience a lot of differences there, so choose wisely.
9. Improve Your Spanish
No one can beat California's diverse population. But knowing a little Spanish can make your stay in California much easier. With nearly 40% of the population being Latino, you'll find the influence of Latino culture everywhere, from the food to the architecture.
A little knowledge of the most widely spoken language will help you settle in easily and also get to know the local people much faster.
10. Great Education
One of the benefits of living in California is definitely the opportunity to experience a world-class education. If you're worried about moving to California with her family, don't worry. With universities like USC, Stanford, and Berkeley, the educational landscape is incredible in California.
Many students from all over the world come to California just to get a higher-quality education. The public university system is huge in this state and residents get ample advantages.
11. The Tax Is High
Living in California is expensive. The income tax is quite high. Although property taxes are not very high. This way you will find a balance between paying income tax and property tax. The state tax is 7.25%, which is one of the highest.
However, since the job market is excellent in California, you will surely be able to earn a good amount of money. So don't worry about high-income taxes.
12. Nature Can Be Risky
Like all states, living in California has advantages and disadvantages. Although the advantages will definitely be the winner, there are some disadvantages. And one of them has to be the frequent natural calamities that the state goes through.
Earthquakes, wildfires, mudslides, and sometimes drafts are also a part of life in California. These natural disasters can strike at any time. Therefore, it is good to be aware of these types of dangers in order to obtain the right type of insurance for your property and other assets.
13. Good Food And Wine
Good food makes a good place. California's diversity also ensures a wide range of foods. You will find yourself in a heaven of delicious food. From local stores to farm-fresh foods, you'll find tons of options to soothe your palate. The nightlife is quite exciting and you can get amazing food in the pubs and restaurants in the cities.
Furthermore, California is not only for food lovers but also for wine aficionados. It is the largest producer of wine with more than 1,200 wineries. Therefore, taking winery tours is quite common when you move to California.
14. Green California
California has huge solar panels and is an amazing source of renewable energy. If you are an environmentally conscious person, moving to California may be a great option for you as you will have many opportunities to install solar panels in your own residence.
Additionally, the state provides incentives and other tax benefits to residents with solar panels on their homes.
How To Prepare To Move To California?
With your guide to moving to California almost complete, you'll now want to know how you can prepare for the big move. Moving from one state to another can be stressful, but a detailed checklist for moving to California will take care of all your worries.
1. Prepare For The High Cost Of Living
Living in California is not only fun, but it's also expensive. From real estate prices to utility prices to everyday groceries, spending will always be higher. Always consider saving a good amount of money before you move to California.
Also, if you move with your family, your expenses will be much higher, including your children's education. So, keep a sizable amount of money in your bank account to be stress-free in the Golden State. California's well-paid job market has contributed significantly to the high cost of living.
2. Housing Is Difficult
Finding a home in California can be quite tedious. The housing shortage has been a concern in California for the past few years and people continue to experience the same problems. With people flocking to the state from all corners of the globe, supply is extreme while demand falls short. Therefore, the price is very expensive. Therefore, most people choose to rent rather than buy houses in California at the initial stage due to their incredible prices.
3. Transportation Is A Problem
Public transportation is not as easily available in this state. It is always advisable to invest in a car when you move to California. Although public transport is trying to improve, it is better to have your own car or at least rent one.
4. Be Prepared For High State Taxes
California is not a tax-friendly state. Property tax, sales tax, and income tax are much higher than in the other states of the country. So prepare well before you move here. It is always better to move with a job in hand as you would not face a financial problem.
5. Prepare For Traffic
Better choose your house near your workplace. On average, nearly every California resident spends an hour sweating. Not only do cities like Los Angeles face the worst traffic conditions due to their high population, but even rural highways are also quite busy.
The Ultimate California Moving Checklist: 14 Things to Know 4
6. Prepare To Grow Your Own Food
You'll find tons of fresh food because California is the center of agriculture. However, people love to grow food in their backyard and gardening is a huge passion in every home. California's perfect climate makes it ideal for growing vegetables and fruits of different types. Make sure you take advantage of that opportunity.
How Is Life In California?
California is without a doubt one of the best places to live. The vibrant culture, the diverse population, the incredible weather, the abundance of nature, and the number of beaches, all make it a dream destination.
It has the best beaches and the best national parks and people love to spend time with their friends and family in these beautiful places. This is a great place for outdoor adventures like hiking trails or water sports.
And the food is to die for. You will find great quality food and a wide variety to choose from. Once again, the booming economic scene offers good job opportunities and exposure.
Making friends will never be a problem here as this state is full of diverse people. You will never get tired of the possibility to mingle and meet other people, even in a new place.
All in all, this is a place where you will find slices of nature and also bustling cities. The Californian vibe and energy are sure to draw you in. The laid-back, laid-back culture is one of the main draws for tourists and residents alike.
FAQs Checklist For Moving To California
What Do You Need To Transfer Your Driver's License To California?
Answer Please provide your proof of identity and social security number at the beginning. You will also need to confirm your residency status by proving any of the documents such as documents from your employer etc. You must pass a written knowledge test at the DMV to get your license. The current application is a $38 fee that is non-refundable.
Is It Good To Live In California?
Ans Living in California can be one of the best experiences of your life. With several good opportunities and other conveniences, living in California is certainly a good thing. If you want to experience a better quality of life, then there's nothing like California.
Should I Move To California?
Ans If you are looking for excellent educational opportunities or want to expand your horizon by working in the best companies in the world, moving to California is the best option. The state is constantly growing and evolving and you will lead a life worth living.
What Is The Safest Area To Live In California?
Ans Danville, Moorpark, Poway, and Rancho Santa Margarita are some of the safest areas to live in California.
Last Words
What else to say about California? Whatever your tastes, you'll find a place for it in California. So moving to California can be an excellent decision. And with a California moving checklist like this one, you won't encounter any difficulties when moving to California.